Missed the Chivas Venture final live on Facebook? Watch all the action againhere.
What a night. Red carpet arrivals, flash photography, press interviews and a live audience of over 300 guests flocked to see which social enterprise would be crowned winner of the Chivas Venture 2017.
The night kicked off with our host, Josh Gad, taking to the stage at the Los Angeles Design Centre to introduce our judges, Adam Braun, Sonal Shah, Alexandre Ricard and Halle Berry.
Then, like the pros that they are, each of our five finalists took to the stage and absolutely nailed it. All that pitch practice over the last few days certainly paid off, as the audience and judges hung on their every word.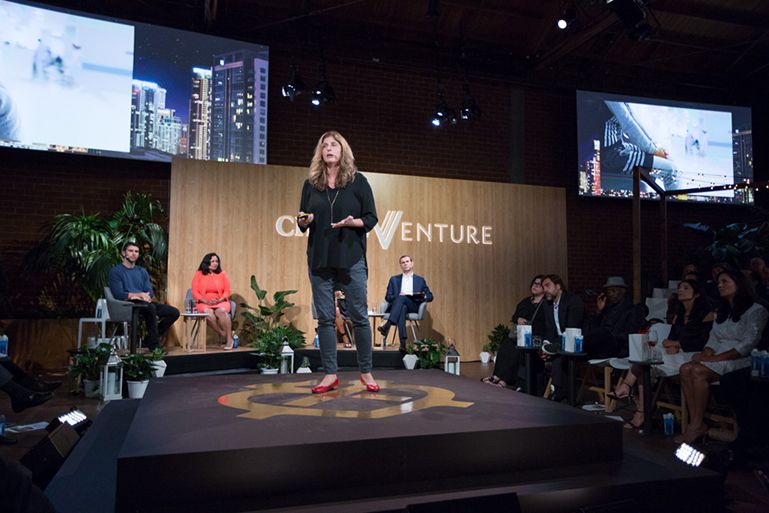 So, who came out on top?
Before the anticipation gets too much to handle, let's get down to business. We're delighted to announce the final allocation of the $750,000 was awarded to our finalists in the following order:
1st place: Siam Organic, receiving $400,000
2nd place: RecyclePoints, receiving $200,000
Joint 3rd place: Bioestibas, iDrop and Intendu, each receiving $50,000
Reacting to his win, Peetachai Dejkraisak said:
"I am so happy and grateful - this will have a massive impact. We have extremely limited resources, so to have funding like this from the Chivas Venture is just incredible. It will fast-track our project by 3 or 4 years – and save me a lot of grey hair and sleepless nights!"
Once again, a huge congratulations to Peetachai and all Chivas Venture entrepreneurs past and present. Since 2014, we've had over 6,000 applications, which is why the old adage couldn't be more fitting – everyone's a winner.
That's all for this year. Here's to the Chivas Venture 2018. But first, we're off to the after party.

Join the conversation using #ChivasVenture and follow @ChivasVenture on Twitter for all the news from LA, highlights from the competition, and the latest stories, ideas and individuals that are helping to shape our future.