CREATE A WHISKY YOU CAN CALL YOUR OWN
EXPERIENCE THE BLEND BY CHIVAS
BOOK YOUR TICKETS
You're known for drinking only the finest whisky. Now blend to impress with a creation inspired by your very own palate. Guided tasting sessions in our blending labs allow you to learn about the craftsmanship of the Master Whisky Blender, while demystifying the world of whisky in a fun and informative way. What's better, you get to create your own 200ml bottle of whisky handcrafted from a combination of floral, citrus, fruity, creamy and smoky flavours. Experiences last one hour, cost £15, and are hosted in some of our favourite bars in London, Liverpool, Manchester, Leeds and Glasgow. Running from October.
"If school science lessons were like this, I'd have probably aced it."
The Independent
While each venue may be different in its own special way, the experience offered is exactly the same.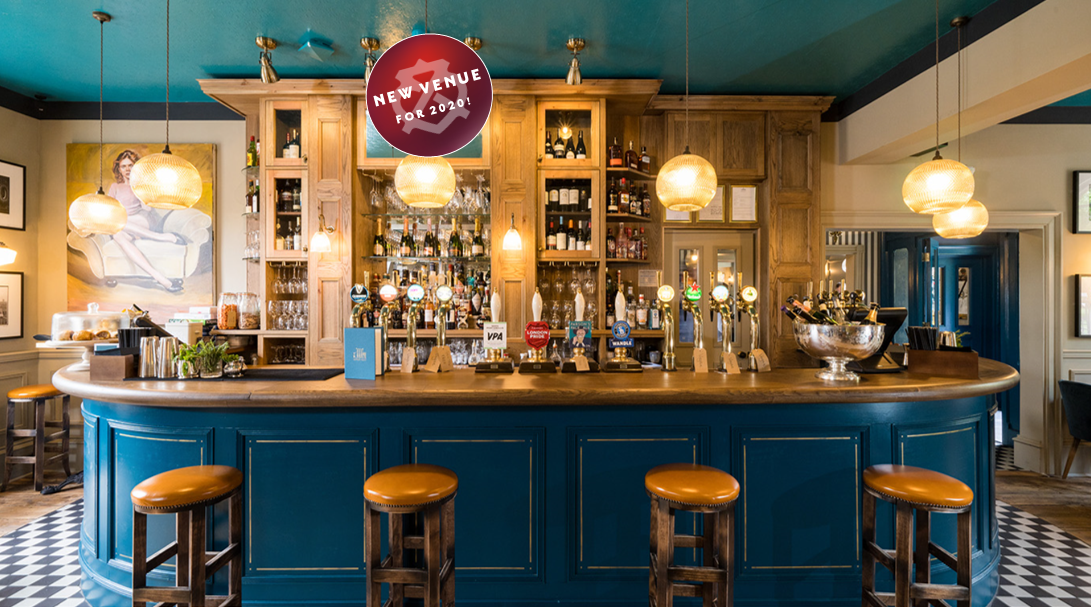 ARAGON HOUSE - LONDON
Aragon House is a stunning Grade II listed building on Parsons Green acquiring its name from having been the site of a dower house belonging to Queen Catherine of Aragon. The private Richardson Room on the first floor boasts floor to ceiling windows overlooking the green – the perfect location for your private blending experience. Thursday nights, launching in January.
Book your tickets
Mac and Wild - London
Located in the heart of the city, just a two minute walk from London's Liverpool Street Station, Mac & Wild Devonshire Square features a 100-cover restaurant, private dining room, outside terrace, virtual hunting and bar. Tuesday nights, launching in October.
Book your tickets
Smith & Wollensky - London
Smith & Wollensky has been serving up what is the finest steak in America since it first opened its doors in New York in 1977. Smith & Wollensky is situated in the historic Grade II-listed Adelphi Building just off the Strand and offers a selection of signature USDA prime dry-aged steaks, premium seafood, alongside award-winning wines and classic cocktails. Monday nights, launching in October.
Book your tickets
Genuine Liquorette - London
Set inside a converted Victorian pub on Rathbone Place, Liquorette draws inspiration from NYC's street-corner bodegas and classic liquor stores. With signature serves like Tapped All Star Cocktails and the world-famous Cha-Chunkers, Liquorette are challenging preconceptions and even put you in the driver's seat to BYOB (Be Your Own Bartender, that is). Monday nights, launching in October.
Book your tickets
Jones Family Kitchen - London
Jones Family Kitchen is an exciting new restaurant and bar located in the recently renovated Ecclestone Yards, a beautiful historic courtyard in Belgravia. This venue exudes a passion for great food and drink and is the perfect place to enjoy the Blend experience with friends and family. Saturdays, launching in October.
Book your tickets
Grand Pacific Hotel - Manchester
Our homage to the golden age of high society, where deep rhythmic baselines writhe through the air and sweet botanicals tantalise the senses. The new home of exotic cuisine and sophisticated sipping looks forward to making your acquaintance. Wednesday nights, launching in October.
Book your tickets
The Tetley - Leeds
The Tetley Bar & Kitchen offers a warm Yorkshire welcome and 100% of the proceeds go directly to supporting our artistic programme within our galleries and continuing our work with local communities. Located on the ground floor of the former Tetley Headquarters, we believe in product quality, supporting small business and great taste. Friday nights, launching in October.
Book your tickets
The Royal Institution - Liverpool
Nestled in the heart of Liverpool, Royal Institution is a place for those who value wisdom and connection, and appreciate excellent drinks and hospitality. Come to Royal Institution to connect or disconnect; to escape from work and embrace life. Friday Nights, launching in October.
Book your tickets
The Loft - Manchester
The Loft is an exciting space located in a historic building reborn in the heart of Manchester. The Loft is a place to discover and experiment, morning, noon and night. Saturdays, launching in October.

Book your tickets
Mharsanta - Glasgow
A contemporary Scottish restaurant in the heart of Merchant City. Situated in the heart of Merchant City, Mharsanta brings a taste of Scotland to you.
We have a passion for using seasonal, local produce from Scotland and are here to ensure guests have the very best experience from the moment they walk through the door. Wednesday nights, launching in October.
Book your tickets
THE ART OF BLENDING
What is it exactly?
Life's always better when you mix things up. The same goes for a finely matured whisky. That's why Chivas, the original luxury blended Scotch whisky, has always brought together the best malt and grain whiskies for the perfect harmony between smoothness and flavour.
In 19th Century Aberdeen, brothers John and James Chivas pioneered the art of blending various whiskies together to create something extraordinary. Today, each Chivas Regal whisky has its own unique formula and selection of aged whiskies, giving each one a distinct character.
It's why many agree, success is a blend.
Introducing The Chivas Highball
Refreshingly crisp. Effortlessly smooth.
Your whisky blending experience will begin with a taste of our signature serve, the Chivas Highball.
Light and refreshing, the Chivas Highball highlights the rich smoothness of our whisky, giving the classic Scotch & Soda a modern twist.
It's beautifully simple to make at home. Pour 1 part Chivas and 3 parts soda into a tall glass filled with ice and garnish with a twist of orange.
Or to mix it up add 10ml of Raspberry liqueur, a dash of sugar syrup and garnish with fresh raspberries.