Oops, it looks like this browser is no longer supported or has retired. For the best Chivas.com experience we recommend upgrading to Microsoft Edge.
Try the Edge Browser
Chivas Regal x Manchester United Limited Edition Blended Scotch Whisky
A bottle of special edition Chivas Regal 12 Year Old blended Scotch whisky is the ultimate whisky gift for the Manchester United fan in your life. Fans from around the world united to bring unforgettable moments from the club's rich history to life. Because blended is better, in life and in Scotch.
Celebrating Manchester United's 12th player, this limited-edition blended Scotch whisky captures the energy and emotion of the crowd from one of their greatest games, as voted for by the fans. The iconic memory is blended with the bold and vibrant designs from urban artist duo Andreea Robescu and Andrei Robu.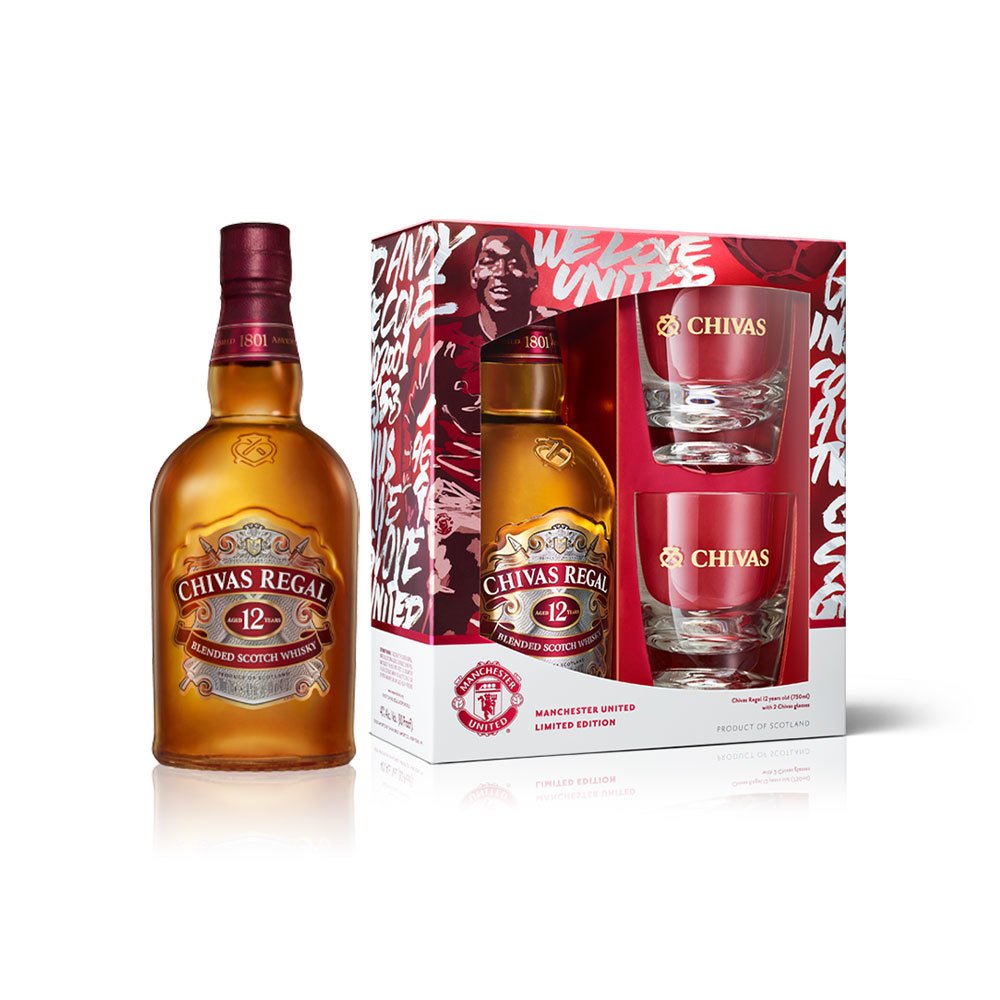 THE MEMORY
The day was 29th September, the year 2001, and the game Tottenham Hotspur V Manchester United.
At half time, the team was 3-0 down; but the fans cheered from the sideline and inspired Andy Cole to score a header in the 46th minute. That header went on to become a 5-3 United victory that has never been forgotten. The connection of the 12th player – the fans – must never be forgotten. Savour the memory with Chivas 12; a smooth, rich and timeless blend.
THE BLEND
Chivas 12 is a blend of fine malt and grain whiskies with Strathisla single malt at the heart. Notes of luxurious honey, vanilla and ripe apples leave a rich and lingering taste. Chivas 12 Year Old Limited Edition Whisky is the creation of something extraordinary.
Aside from being the perfect gift whisky and sport lovers, each product purchased gives back. We'll make a donation of £0.05 from each product produced for sale to the Beyond Sport Foundation, which promotes the use of sport to address social issues in communities around the world.
We truly believe that blended is better – in life, football and Scotch,
LEARN MORE
YOU MIGHT ALSO LIKE