Oops, it looks like this browser is no longer supported or has retired. For the best Chivas.com experience we recommend upgrading to Microsoft Edge.
Try the Edge Browser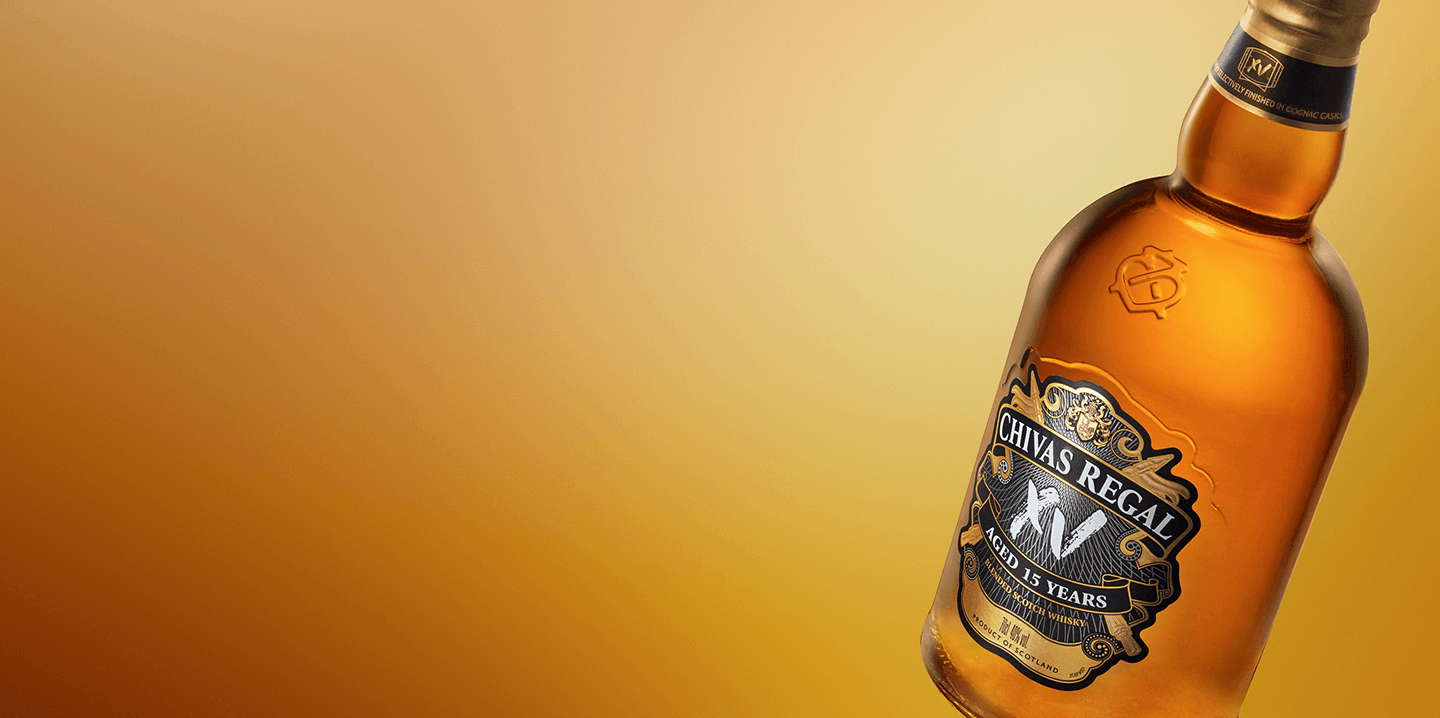 CHIVAS XV BLENDED SCOTCH WHISKY
Chivas XV is selectively finished* in French oak cognac casks. The resulting whisky has a warm amber glow, bursting with notes of rich sultanas and touches of cinnamon. Luxurious, unique and celebratory, it's certainly a 15-year wait worth toasting. Because blended is better, in life and in Scotch.

*A portion of this blended Scotch whisky has been finished in cognac casks.
TASTING NOTES
Nose
Rich and sweet with concentrated notes of stewed red apples, homemade orange marmalade, honey, cinnamon and moist juicy sultanas.
TASTING NOTES
Taste
Incredibly smooth and fruity with flavours of poached pears intermingled with butterscotch and caramel toffees all rolled up in a wonderful velvety texture.
TASTING NOTES
Finish
Rounded off with a touch of vanilla on the finish.
Chivas Regal XV Cocktails
YOU MIGHT ALSO LIKE